The covid-19 Pandemic came with lots of losses to everyone and the world at large. Alot of kindness have been triggered amongst men and women of great standings to help fight this virus which came into Nigeria few weeks ago and already is spreading.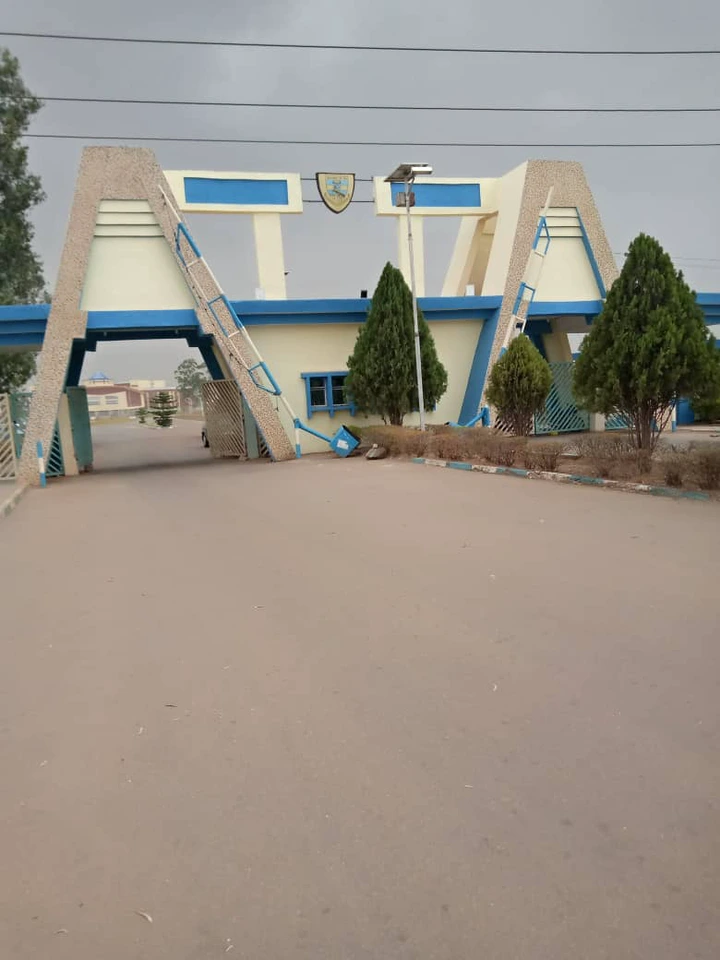 It is no longer news that all schools in Nigeria are closed and Partial lockdown is in most states if not all states in Nigeria. But we still have students who stay in very far places and couldn't go home before the lockdown and so they had to stay back in the student village. Apart from students in the village hostel of University of Jos, there are teaching and non teaching staff who still leave withing the university of Jos permanent site along Bauchi road, Jos plateau state.
Last month Mr Joshua Danladi Adankala who is a 400 level Civil Engineering student, brought a tanker of water for his fellow students who didn't have water.
Also read : Nigerian artist Joshua Adere declares political allegiance to an aspirant for SUG 005 UNIJOS
Then on Friday 3-April 2020, the young Achiever Mr Joshua Danladi Adankala who always have the needs of his fellow students and school at heart went fourth to do the needful by providing hand washing facilities at strategic locations at the university of Jos parmanent site.
[the_ad id="1301″]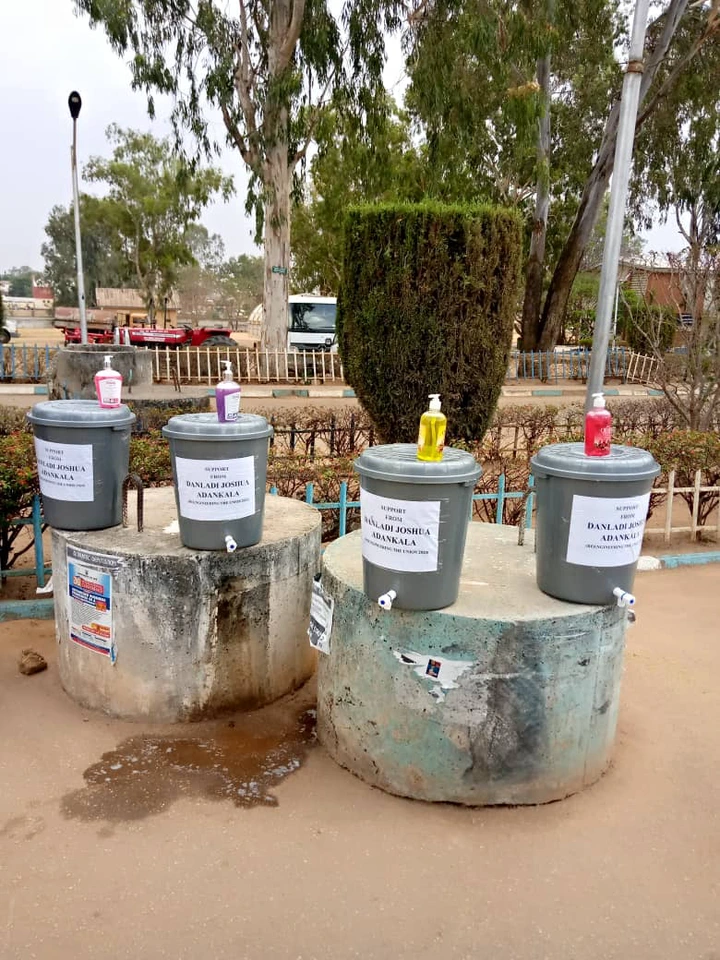 Speaking at the University school gate earlier today, Mr Adankala said " In this times of the dangerous Covid-19 in Nigeria and the world at large, keeping a good and healthy hygiene cannot be over emphasized. He added that he doesn't want any harm to come near his fellow students and staff by the time this fight against covid-19 is over, He would love to have everyone complete, and healthy, ready to learn once again".
[the_ad id="1301″]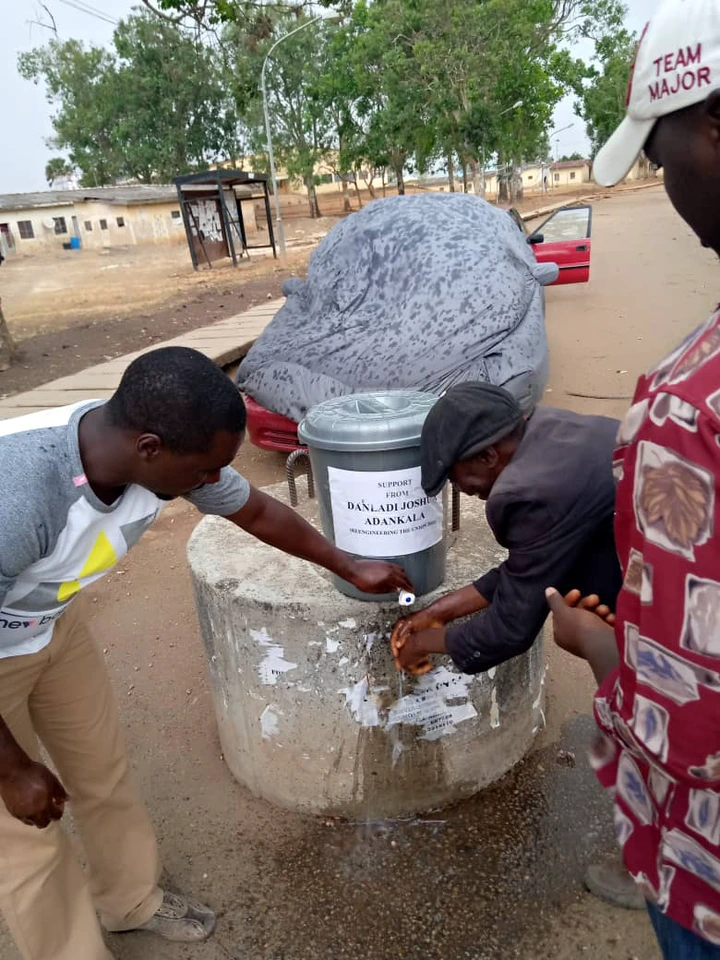 There is no total lockdown in Jos , plateau state so few students were seen around their hostels and we're happy atleast someone could think of something like this as there was nothing in place before Mr Joshua made the move to bring them hand washers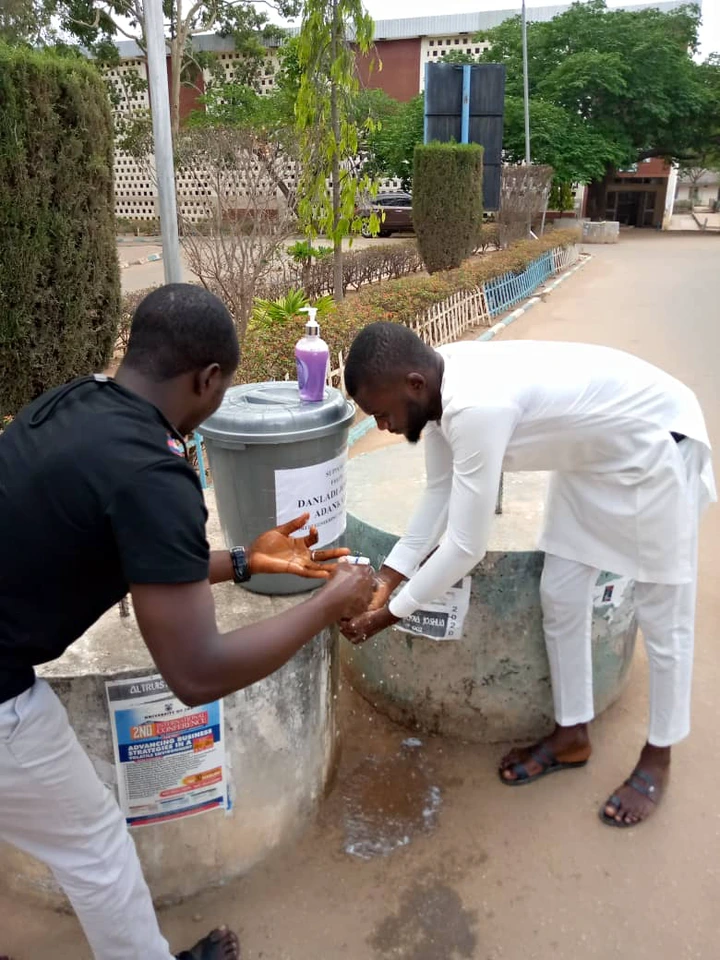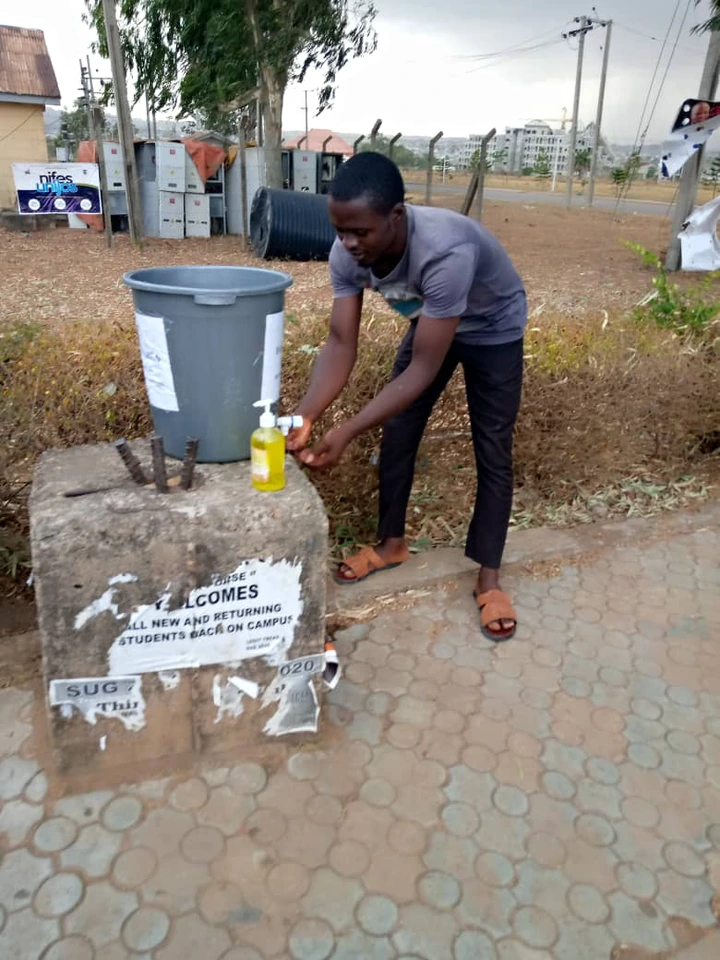 Speaking to Mr Daniel Jiba, Base officer main campus University of Jos security division
Mr Daniel said for a person to have such forsight, he is truly a leader. Mr Daniel thanked Mr Joshua the young engineer for what he did for the school , staff and students and prayed for him to prosper in his endeavors. You can watch the video to their meeting by clicking on the link below
https://m.facebook.com/story.php?story_fbid=3781579951916357&id=100001931685680
Even though Alot of people might think this is just an act to capture people's heart as it appears that Mr Joshua Danladi Adankala is an SUG Presidential Aspirant, I think this is a young man with a fine heart willing to standup in every situation to support and to care for those in need. Now that's the quality of a good leader.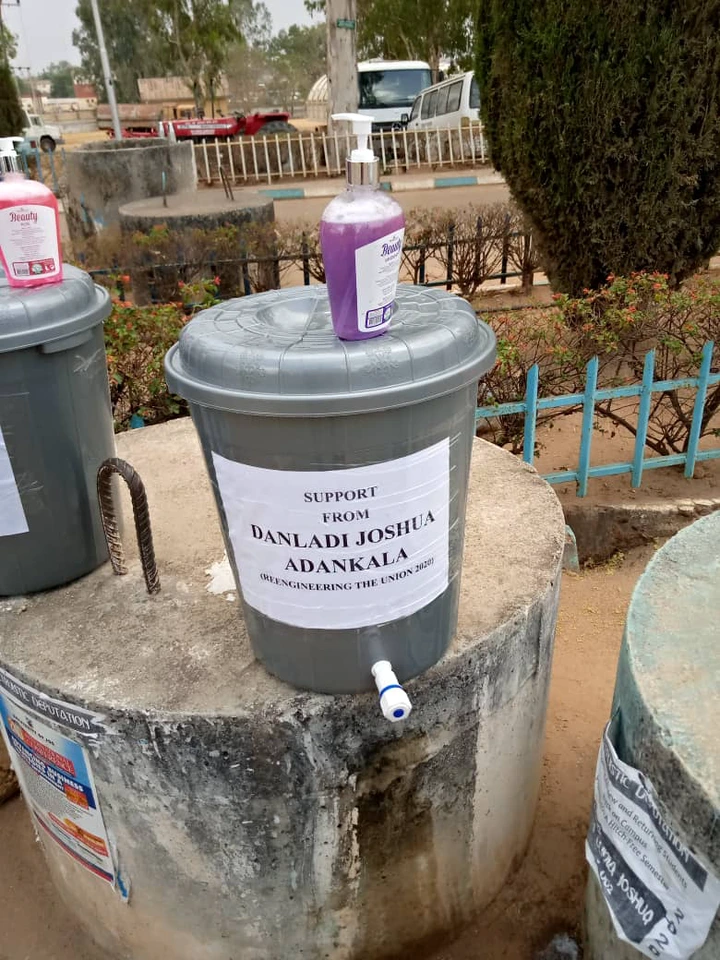 Giving has nothing to do with how much you have.. but how much people's lack of basic amunities bothers you.. thank you Mr Joshua.
Recommended : Meet Lumidy – a J-Town based Nigerian fast rising Blogger